LIVE! Free 3-Day Virtual Immersion Event to Create, Launch & Scale ANY Info Product, Online Course, Consulting, Coaching Offer or Mastermind in 2022!
The
'AweSM Event'
is back! It's YOUR time to master the NEW WAY to Sell Your Knowledge
Online
&
'Conquer The Chaos'...in today's Unpredictable World!
"One aha moment after the other"
World-class AweSM event from the first moment:
EXPERT NINJA STRATEGIES
Avoid the pitfalls and shorten your way to success with actionable advice you can implement immediately - targeted to cover aspects of your business that will actually help you get results! During this 3-day event, we'll cover essential business topics like:
Business Strategy

Marketing & Sales 

Traffic & Conversion

Scaling Strategy

Personal Growth
​So you can live your life on your own terms!
DOING MORE OF WHAT WORKS NOW
Stop wasting your time on outdated "hacks" and "quick fixes" that won't get you anywhere. Find what works right now, and get access to evergreen strategies that's been proven to work across all kinds of niches. Have a successful business fast by skipping the typical "3-year struggle" that too many battles through before finally getting some traction.
Find out how advertising online can be cheaper now than ever before

Optimise your marketing funnel and earn back your investment faster

Masterfully create offers that get tremendous results for you and your clients
WORLDCLASS SPEAKERS WHO WILL HELP YOU
"CONQUER THE CHAOS"
Hi there! Maria and Petter Erik here.
You might be scratching your head wondering – Who the heck are these characters?
And why are they putting on a virtual event like this?
Well… We're digital entrepreneurs, business consultants, "beanbag coaches" (yeah-its a thing, more on that further down) and co-founders of AweSM Sales and Marketing. That's the place where freedom-seeking entrepreneurs, experts, coaches and consultants go to build their businesses online, with the No-Nonsense Approach.
"We started out in 2010 doing physical events all over Scandinavia, helping tens of thousands of coaches and entrepreneurs developing their businesses & mindset.  
After a mind-blowing car ride with Rich Schefren, where we got the eye-opening advice: "why don't you sell your own knowledge instead of everyone else's?", we realized he was right. So we thought, "why not?" and started what is now AweSM Sales and Marketing. As we got tired of dealing with the unpredictability, and the hasty lifestyle that comes with having to physically show up at a certain location…and the cold, long, horrible winters in Norway…We discovered how making the shift to an online business, selling our knowledge online, could help us reach more clients - while working from anywhere.
Now we're running a 7-figure business from the beach in warm Vietnam, with a fully remote team, helping entrepreneurs, coaches, consultants and course creators build their dream freedom businesses.
And, in April last year, we decided to take our annual AweSM Event online and create the first-ever "online but like a live event" virtual experience. And people LOVED it! So, yeah… we had to do it again...
​
We're bringing the LIFE-CHANGING MAGIC from our physical in-person events 
onto the virtual space to create an experience you'll never forget.
​
And about the beanbag thing… Petter Erik went viral after our last event in April 2021, where he revealed the secret of how he gets to work with dream clients only: He does all his coaching calls from his beanbag. It's the "magic trick" to chase away those who are just too stiff and have a set way of how they think the world should operate, so we only attract the right people.  
Coaches, consultants and online entrepreneurs all over the world nicknamed him "the beanbag coach", and the beanbag became a symbol for having a business that's based on what's important to YOU. Because you need to figure out how you want your life to look like.
The AweSM event is your platform to gain valuable insights from leading experts on how to grow your business - and yourself, to get to know your peers and have an awful lot of fun throughout ;) 
We can't wait to see you there!"
When you claim your free ticket, you'll get access to 3 full days jampacked with:
Insider secrets from top-level entrepreneurs

A network of other "doers" like you

Transformational Offer blueprints

Million-dollar ideas 
When you claim your free ticket NOW, you'll get all of the above, plus exclusive access to a special "mystery gift" for...
FREE!
Your unique gift is instantly delivered to your inbox after you've registered!
DON'T MISS OUT ON THIS. SERIOUSLY!
So good we "deserved to get paid"
Spectacular "mind-blowing" content
THE FEEDBACK & SUCCESS STORIES FROM PAST EVENT ATTENDEES ARE AMAZING:
"Highly needed Motivational boost"
Friendship, community and connections: 
Join the exclusive group of leading experts in digital marketing and high-level coaching. Leave the event with a PRACTICAL action plan you can implement immediately! Take yourself, your business, and your clients to a whole new level with strategies, tools, and an invincible mindset, and move forward in a powerful way.
Expert Ninja Strategies

Motivational boost 

Actionable advice you can implement immediately
Victoriously overcome the challenges that have been holding you back

Rapidly turn ideas into actionable plans with accountability and support 

Build a business that you're actually proud of ...

and so much more!
THE
MUST-ATTEND
INFO BUSINESS EVENT OF THE YEAR!
Get ALL Of Your Next
Marketing & Profit
Plans
Done
100% Strategically
...In Just 3 Days
, with proven formulas shared by the world's top experts.
Priority Registration Closes In:
PLUS! Get This Bonus Bundle For FREE!
When you get started today, you'll get everything you need to Create, Launch & Scale your Digital Products - with training, coaching & accountability for FREE.
Here's What People Just Like You Are Saying About Us:
"Get ALL Of Your Next
Marketing & Profit
Plans
Done
100% Strategically
... In Just 3 Days, with proven formulas shared by the World's Top Experts!"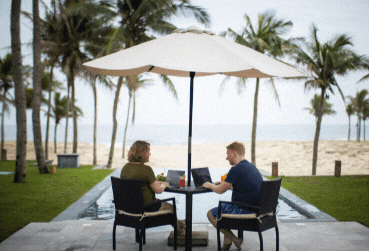 Petter Erik
Founder of AweSM
"The Beanbag Coach"
Maria Rygge
Founder of AweSM
Info Business Expert
Rich Schefren
"The Coach to the
Internet Gurus"
Todd Brown
#1 Customer
Acquisition Expert
Todd Herman
Peak Performance Coach
"Mentor to Leaders"
Scott Oldford
Info Business
Scaling Expert
Jeremy Miner
Founder of 7th Level
Neuro-Sales Expert
Kate McShea
Video Marketing &
Social Media Expert
Maxwell Finn
Paid Traffic Expert
Marketing Consultant
Brian Mayne
Founder of GoalMapping
Global Speaker
Kjetil Haugmo
Self-Development
Coach
Ha Dong
Business Operation
System Expert
Fay Skandsen
Self-Development
Coach
Tess Strömberg
Info Business Coach
Webinar Expert
Kristine Hardeberg
Author, Lecturer &
Art Historian
Kristin Oksavik
Owner of Creative
Business Academy
Discover How to Create a Thriving, Impact-Driven Business That Brings a Predictable Income and the Freedom to Work From Anywhere.
Don't let Facebook, closed offices, travel restrictions or ANY other conditions ruin your business. Learn about traffic sources & business growth strategies that are working in 2022, so you can scale your business and your impact despite what is going on in the world.
Interact With High-Level Experts, Online Course Creators and Connect With Peers, to Increase Accountability & Motivation.
The entrepreneurial life can be lonely, but it doesn't have to be. Join the event to expand your professional and personal network. Experience the "physical event vibe"  from behind your screen and become uplifted and inspired.
Learn Practical, Hands on Strategies That Are Immediately Implementable.
The AweSM event is not about just being inspired, or theoretical ideas. It is about hands on, easy to use strategies, that will help you grow your business in 2022. The combination of expert interviews, facilitated networking and Q&A sessions will ensure that you leave with a PRACTICAL implementation plan you can take action on immediately.
Personal Growth Equals Professional Growth. See What Is Possible and Get Comfortable With the Next Steps.
If you don't believe it's possible, it won't be- for you... Get invaluable insights on your own mind and the minds of people who are succeeding immensely. Feel the fear and do it anyway, so you can get to where you thought you'd never be able to go. Only your imagination can stop you!
Here's your chance to learn from REAL experts that are actually walking the talk!... Carefully selected to give you the most valuable & actionable content to take your business to the next level.
Get both actionable advice AND motivational boost to get the MOST out of this event & achieve your goals 3-5X faster!
BONUS #1: 3 "Fast Start" Pre-Event Sessions
Get This For FREE When You Sign Up Today!
Claim Your FREE Ticket Now And Get These Fast Action Bonuses!
How to turn a physical course into an online course and start selling & scaling fast!
BONUS #2: "Sell Your Knowledge Online" MasterClass
Get This For FREE When You Sign Up Today!
You will meet and network with other motivated action takers, just like you, and get valuable insights, profitable ideas, and strategic partnerships!
BONUS #3: Private AweSM Community Group
Get This For FREE When You Sign Up Today!
FOCUSED LEARNING SESSIONS
Imagine a 3-day virtual event completely centered around giving the participants actionable advice to reach their goals, instead of expanding the egos of those on stage. At AweSM we like to do things a bit differently, and show we can help by actually helping.
BONUS #4: Private AweSM Member Area & Event Portal
Get This For FREE When You Sign Up Today!
Because we're SO EXCITED for the upcoming event, we decided to give you something that's previously only been available for members of our 25.000 €/year Freedom Club mastermind!
​This is not a slide show lecture or one-way conversation, this is a two-way, interactive virtual event where we design your program and map out your sales and marketing plan with you and the other participants, and answer your questions live.
WE WILL SHOW YOU EXACTLY HOW THIS WILL WORK IN YOUR NICHE.​
DON'T LET THIS OPPORTUNITY GO. COME AND JOIN US!
ARE YOU WONDERING IF THIS WILL WORK FOR YOU?
HERE IS A SMALL LIST OF SOME OF THE INDUSTRIES
 WE HAVE BEEN WORKING WITH:
​
Relationships

Fitness and nutrition

Interior design

Feng shui

Spirituality

Animal training

Parenting

And many many more
​
Self development / Self help

Leadership

Gardening

Property investment

Music (Singing, Piano, Guitar etc.)

Dating advice

Art history

Financial advice
5x my revenue with Maria and Petter Erik
"Working with Petter Erik, Maria and the whole AweSM team is magical. They keep you accountable to your dream so you are never losing it out of sight. They help you sorting out, in an enthusiastic and practical way, what has to be done to reach your dream. My revenue has been multiplied by five
I've gotten my own office and people to work for me. With AweSMs help you never stop - you know what to do - you get the help you need - and you dare to do it!"
Tori Skrede, piano teacher and online business owner
Eva Svard, leadership coach and online business owner
Generated 17,500 € in my first launch
"My first launch generated 7 sales of 2,500 € and the second 8 sales. For me, the whole AweSM team where what made me lift my company to a whole new height
I recommend AweSM every day of the week. They know what they are doing and are there for you."
Here's What People Just Like You Are Saying About Us:
*NOTE: THIS IS A LIVE EVENT
And There Will Be NO REPLAYS!
​
 Spots are extremely limited and will be reserved fast!
Here's What People Just Like You Are Saying About Us:
CLICK THE BUTTON BELOW & SECURE YOUR TICKET NOW!
© AweSM Ptd. Ltd | 56A Boat Quay | Singapore | 049845 |  support@awesm.com | +84 3830 84990 | Privacy policy
​
Disclaimer:
AweSM Sales & Marketing can not and does not make any guarantees about your ability to get results or earn any money with our ideas, information, tools, or strategies.
Nothing on this page, any of our websites, or any of our content or curriculum is a promise or guarantee of results or future earnings, and we do not offer any legal, medical, tax, or other professional advice. Any financial numbers referenced here, or on any of our sites, are illustrative of concepts only and should not be considered average earnings, exact earnings, or promises for actual or future performance. Use caution and always consult your accountant, lawyer, or professional advisor before acting on this or any information related to a lifestyle change or your business or finances. You alone are responsible and accountable for your decisions, actions, and results in life, and by your registration here you agree not to attempt to hold us liable for your decisions, actions, or results, at any time, under any circumstance.
This site is not a part of the Facebook website or Facebook Inc. Additionally, This site is NOT endorsed by Facebook in any way. FACEBOOK is a trademark of FACEBOOK, Inc"